Local Skills and Resourcefulness Help Maintain the Homely Reputation in Covina
11/4/2020 (Permalink)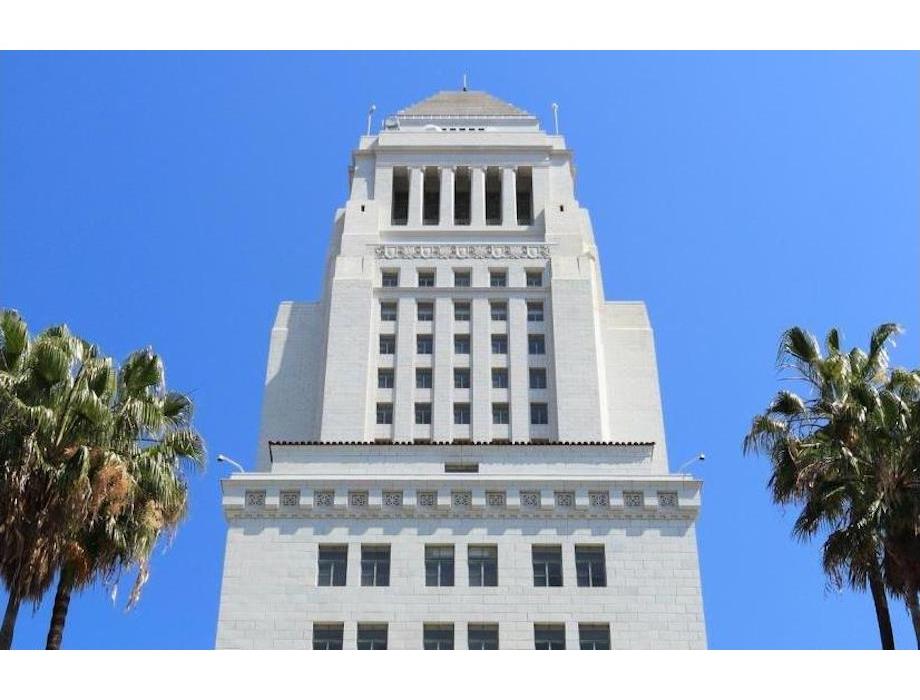 SERVPRO is available around the clock to assist the residents in Los Angeles and surrounding areas with water damage remediation services.
SERVPRO of Covina Relies on Advanced Equipment and Training for Effective Water Removal Services
The city of Covina, in the county of Los Angeles, has a rich history that emphasizes convenience for its inhabitants right from its incorporation in 1901 when the slogan "One square mile and all there" was coined. In its formative years, orange production was the mainstay considering it was the third-largest producer of this citrus in the world and laid a claim for the "best oranges in the world." Although the agricultural origins are long gone, with the orange groves replaced by single-family dwellings and apartments, the fruit has never been forgotten. It is currently used as the symbol of the City.
It is easy to access anything your family might need in Covina because of readily accessible amenities, including several renowned retailers, education centers, entertainment spots, and cultural centers. Some of the notable establishments include:
The Home Depot improvement store on West Badillo Street
IKEA furniture store on South Barranca Avenue
Szechwan kitchen, a Chinese restaurant
H.H. Dorje Chang Buddha III Cultural and Art Museum
There are also numerous "mom and pop" shops providing everything from antiques, clothing, food, and confectionery to satisfy the vast array of needs residents might have.
Although North Azusa Avenue is the only major highway cutting across Covina, moving around is easy. For anyone wanting to save time and money, the Metrolink system provides a convenient way to reach downtown Los Angeles in the south and San Bernardino in the North at all hours between 5 AM and 11 PM. Students, in particular, find the service indispensable since the schedules mostly tally with their lessons.
A Culture of Self-Sufficiency and Resilience All-Around Covina
It is incredible to think of the rail as a solution to man made problems such as traffic jams considering that in the late 1800s, sheer will power was necessary for people to overcome an almost insurmountable challenge of tunneling through solid granite, high in the Sierra Nevada, to complete one of the most challenging railroad projects that connected California to the east – the western section of the First Transcontinental Railroad constructed by the Central Pacific Railroad (CPRR).
In the absence of sophisticated equipment, human virtue played a crucial role in making the project viable. The workforce mostly made up of Chinese immigrants who were extolled as industrious, peaceable, patient, and economical by Leland Stanford, the CPRR president, labored during two of the worst winters and tunneled various sections for two years to accomplish the herculean task. The company had hired as many as 10,000 to 20,000 Chinese laborers between 1863 and 1869.
Today you can experience a different version of the Chinese resourcefulness when you enjoy a meal at a Chinese establishment such as the Szechwan kitchen, Panda Wok, or Red Lantern among others, which offer a wide range of Chinese cuisine, including:
Po-Po Platter
Wonton Soup
Kung Pao Chicken, beef and shrimp
Moo Shu
Anyone who has ever tried preparing such Asian delicacies understands it requires unique techniques, preparation, and the right ingredients to get the right flavors. For the more traditional dishes, no shortcut can replace the experience.
The Convenience in Covina Extends Beyond the Amenities
Covina lies 22 miles to the east of downtown Los Angeles, which offers additional benefits to homeowners apart from access to amenities. For instance, it is hot all year round, so homeowners rarely have to worry about frozen pipes bursting and creating water damage in their properties. The temperatures rise to as high as mid-60's °F around June and July then dip to lows of mid-40's °F in the coldest months from November to February.
The risk of flooding is also moderate in the area. According to statistics from Flood Factor, only 4.4% of properties built here are classified as having a Major Flood Factor. Over 15% of properties in the area fall under the moderate flood factor rating, while the severe and extreme categories have 1.1% and 0.4% of properties, respectively. The flood factor is an indicator with a numeric value ranging from 1 to 10, showing the likelihood of flooding in a specific jurisdiction or property. A rating of 5-6, which is the median point, is designated as Major. The chance of flooding in the area is projected to increase by a small margin of about 1.7% over the next 30 years, mostly due to environmental changes.
The Water Removal Services that SERVPRO Provides in Affected Homes
Even though the general risk level in Covina might be minimal, incidents of flooding or other sudden water releases still occur. Such intrusions can affect any section of the house, requiring a wide range of skills and tools to manage the water removal process. SERVPRO is well suited to handle any aspect of the extraction, whether it requires:
Content move-outs help create space to perform other restoration processes with ease. They can also protect items by limiting exposure to moisture. We handle everything from packing to transfer of items to external storage facilities.
Demolishing parts of the structure
Water extraction can be hindered by physical obstacles such as wall panels, trim, and floor coverings. Our SERVPRO technicians make the necessary demolitions, whether it involves drilling holes or removing wall coverings to release water or create room for using extraction equipment.
Extracting water from open or hidden areas
We bring a wide range of equipment, including regular water extractors, to remove surface water or specialized equipment such as drying mats and injecti-dry systems for extracting water trapped below floor surfaces.
Coordinating the different removal processes is easy because SERVPRO restoration teams are made up of professionals certified in different fields, including Applied Structural Drying Technicians (ASD), Water Damage Restoration Technicians (WRT), and Lead-Based Paint Activities and Renovation Certification (RRRP).
SERVPRO of Azusa / Covina embraces the culture of resourcefulness and delivery of service beyond expectation when dealing with unwanted water intrusion. Call us at (626) 387-4111 for a restoration of your home to its preloss state. We're Faster To Any Size Disaster.