Do Gutters Protect Covina Homes from Flood Damage?
3/19/2021 (Permalink)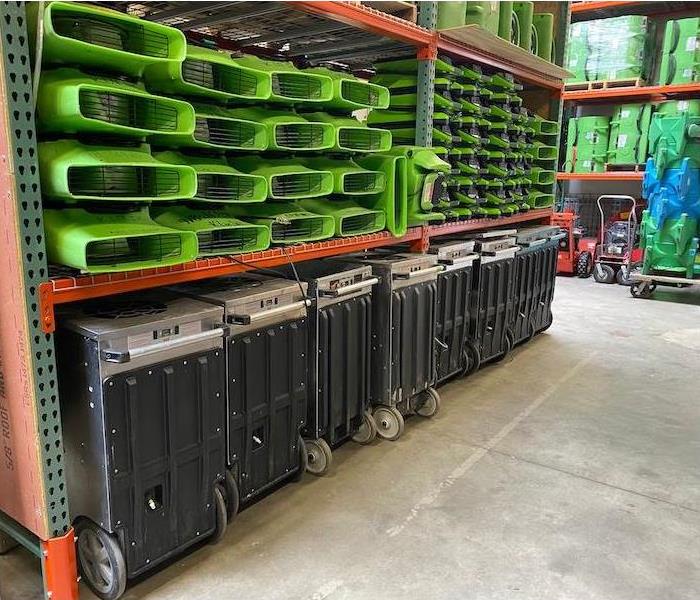 Our skilled technicians arrive with state of the art equipment you need after a flood takes place in your home.
Gutters can Help Drain Water When Heavy Rains Fall on Covina, but May be Insufficient.
Despite preparing for periods of drought, homeowners must also prepare for heavy rainfall and storms. Not surprisingly, both extreme drought and extreme rain can cause damage, and property owners have to resort to professional restoration services. When stormwater abounds, your gutters may be insufficient and leave your home vulnerable to the elements.
In Covina, flood damage can prove catastrophic, but SERVPRO is here to add a layer of protection to your home. As soon as you encounter water damage, you should reach out to our 24/7 hotline and invite our certified professional water restoration technicians to assess the situation. Our state-of-the-art equipment helps us detect problem areas where water may be accumulating without your knowledge. Very often, attics and basements take on moisture and excess humidity for some time before property owners notice. As our team surveys the property, you will see us focus on the following-
Installing water extraction equipment, including pumps and vacuums
Normalizing humidity levels with the help of desiccants and air movers
Spraying and applying anti-microbial solutions
SERVPRO of Azusa/Covina is available by calling (626) 387-4111. Let our expert team succeed at restoring your home to pre-storm conditions.