SERVPRO of Azusa Offers Flood Damage Mitigation Solutions
10/19/2021 (Permalink)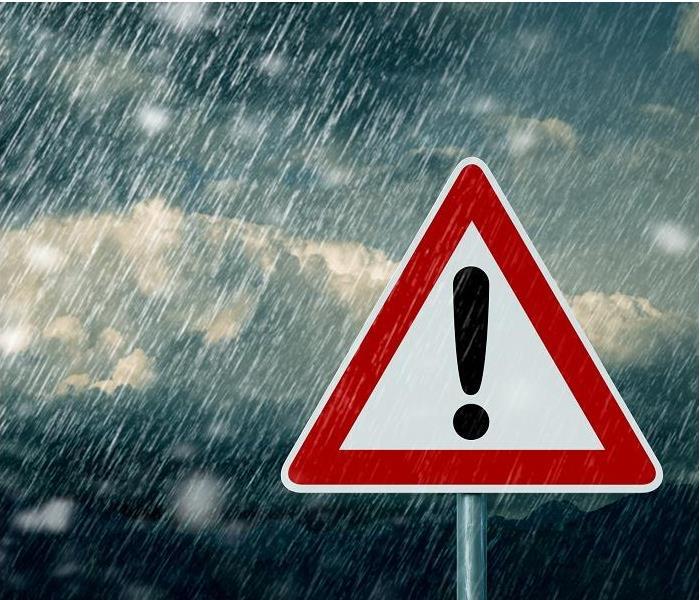 Intense storms can cause floodwaters to enter your home. SERVPRO is on call 24/7 to handle any water damage your home incurs.
Clogged Storm Sewers Can Flood Azusa Homes
Storm sewer systems and catch basins provide the necessary removal of runoff water that affects Azusa neighborhoods. As effective as these systems continue to divert damaging water away from structures and homes, they are not impervious to failures or malfunctions. Debris, garbage, and leaves can all play a role in clogging the grates that allow the water to get into the diversion system and safely away from structures. During torrential rainfall and in the hours after that storm, a clogged catch basin can allow high volumes of water to rush beyond these fail-safes and towards homes in the area.
As intricate as these systems can be to prevent water damage to your Azusa home, they can quickly reach the point of malfunction under the right conditions. While personnel are responsible for keeping these grates clear of this debris, severe storm systems can provide enough blockage in a single incident to flood homes. Our water damage restoration professionals can respond quickly in emergencies like this to provide effective mitigation solutions to protect what matters most and limit your damage.
Water Clean Up
Our professionals can respond quickly amid an emergency to help protect your home from invading water. With an incident like this, contamination and debris are significant factors that our technicians must prevent as much as possible. We can help reduce the spread of this damage to new areas of your home through our fast extraction techniques like truck-mounted pumps and gas-powered pumps. Limiting the spread can help to prevent unnecessary tear-out and reconstruction later.
Drying out the damage is critical to allow our team to assess the structural concerns that exist. With Category 3 damage like this, we must remove exposed materials to prevent contamination and bacteria, which promote mold growth and hazardous conditions.
With fast response to emergencies like flooding in your home, our SERVPRO of Azusa / Covina water restoration technicians can restore your residence quickly. Give us a call anytime that you need us at (626) 387-4111.