Does the Cleaning Process Chosen Matter When Addressing Flood Damage in Covina Homes?
12/18/2021 (Permalink)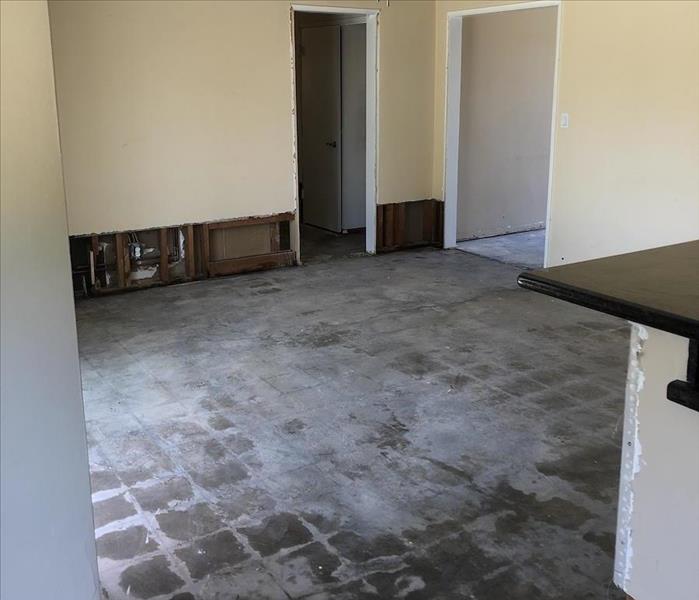 You have to be careful with the different types of water from a flood. SERVPRO storm damage mitigation team has you covered.
SERVPRO Chooses Methods That Work Fast and Do Not Cause Secondary Damages to Materials or Contents
One of the main effects of flooding is the extensive soiling of properties. Soiling can come from the filthy groundwater that breaches the property or various effluents discharged as various materials within the property deteriorate—cleaning a property after flood damage helps for aesthetic and sanitary reasons. The choice of cleaning methods is therefore critical.
There are unlimited soils left after flood damage affects Covina properties. So several cleaning methods may be necessary. When you hire a professional restorer like SERVPRO, you do not have to worry about all the individual cleaning methods needed, provided your property is left sanitary and looking clean.
Cleaning processes can be categorized based on the flood damage aspect they address like:
Removing water
Remove thick soils like mud or silt
Addressing deteriorated materials
Water removal requires extractive processes that can lift water from surfaces. They can range from mopping to using wet vacuums. The main question when choosing the method is the period it might take to complete the process since leaving water pooling creates other problems like microbial growth, humidity issues, and material deterioration. SERVPRO teams are fully kitted with extractive cleaning resources, including portable and truck-mounted pumps.
If there is groundwater in your house, you can expect silt, mud, or even raw sewage deposits on floor surfaces. The cleaning method chosen should remove all traces of these residues. The typical solution is to shovel out the materials after the water recedes. However, SERVPRO technicians offer superior options such as extracting the water using self-priming trash pumps, thus easing the work and limiting delays.
Material deterioration is common during flooding. Some common forms of deterioration include staining and mold development. When addressing damage, the main concern is whether a cleaning method might make a bad situation worse. Our technicians help evaluate materials to determine what to avoid, whether it is high pressure, heat, or even moisture in case of mold.
SERVPRO of Azusa / Covina provides sufficient cleaning resources to match the problems created by flood damage in your property. Call us at (626) 387-4111. We're Faster To Any Size Disaster.