There's No Reason to Let Flood Damage Ruin Your Azusa Home
12/2/2022 (Permalink)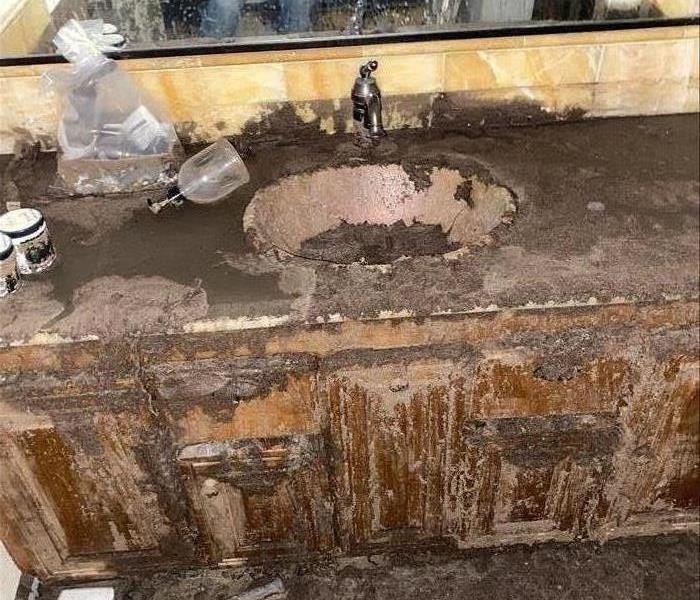 Storm damage remediation is no easy task. SERVPRO provides fast and immediate service for your home.
SERVPRO can Eliminate the Effects of Flood Damage
Ever-changing weather events make it difficult to recognize where floodplains currently exist. What the authorities considered low-risk last year might now have a higher chance of becoming flooded by a heavy storm. We want Azusa residents to know we can help with the task of cleaning up flood damage.
Heavy rain alone can cause flooding, and a street drain with a lot of debris preventing water from entering, and leaving the street, can cause a neighborhood to flood. If this happens in Azusa, SERVPRO's flood damage mitigation team is on standby, waiting for your call.
When we need to help someone with flood damage in their house, we show up with the required equipment to get the job done right away:
Pump trucks,
Buckets and shovels, bags and mops,
Air movers and desiccant machines, and
Antimicrobial agents.
Our pumps remove the water and get your floors to a passable state where we can move around more freely. Trash pumps also remove solids.
Other debris that won't fit in our trash pumps ends up in either a bucket or a double-layered bag placed by a shovel. Mops clear off smooth floors to make them easier to clean and safer to walk on in the meantime.
Getting the interior dry might seem impossible with so much water, but SERVPRO can do this for you. We use state-of-the-art air movers that we can angle in precise directions, increasing their effectiveness. Desiccant machines remove water from the air, keeping it from getting reabsorbed by anything in your home.
Once cleaned and dried out, we (again) apply antimicrobials to surfaces. A fresh application ensures a clean environment for your family.
SERVPRO of Azusa has a great deal of experience helping families restore their homes. Our contractor license is CSLB: 976913. We understand the stress this can cause your family, and our hard work can help get you and your loved ones back inside their home.
Call us, SERVPRO of Azusa / Covina, at (626) 602-8275, for flood damage mitigation and restoration.