What to Expect During Professional Mold Damage Restoration at Your Irwindale Property?
1/23/2018 (Permalink)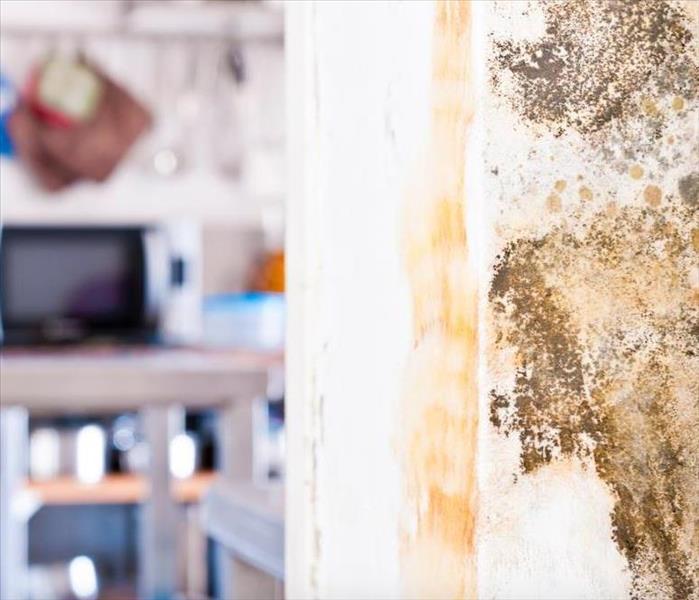 Finding mold in your home is never pleasant. Call SERVPRO to come out and complete the mold remediation process in your home right away!
SERVPRO Technicians Follow a Proven Process When Tackling a Mold Infestation in Your Home
Spotting mold damage in your home is never a good sign. If you do not act fast, the damage can spread quickly, and before you know it, the problem can escalate into a full-blown disaster. What you need is professional remediation, that too, as soon as possible.

It is equally important to know what are the different steps involved when professionals restore mold damage to your Irwindale home. Typically, the remediation process is a multi-stage process involving the following steps.

Calling the professionals
The remediation process begins as soon as you call the experts here at SERVPRO. We gather all the pertinent information from you to help our technicians get ready for the remediation process. Make sure that you call as soon as you spot the earliest signs of damage.

Inspection and assessment
Once at your property, the technicians look for any signs of mold. It can be hidden from plain view, and it takes time to inspect your home entirely. The technicians use hygrometers and other moisture sensing equipment to look for excessive moisture in your home during the assessment as well. Once the technicians assess the damage, they lay out a plan to tackle the problem.

Containment of the mold
The next step is to contain the mold and prevent the spores from spreading to unaffected areas of your home. The technicians set up a physical barrier in the form of negative air pressure chambers and plastic curtains.

Air filtration
The microscopic spores in the air can remain suspended for a long time and must be removed for successful remediation. High-Efficiency Particulate Air (HEPA) filters in air scrubbing equipment are used to filter off these spores from the air.

Removing mold infested material
It is crucial to eliminate any mold infested material as safely and as soon as possible. It is necessary to remove and eliminate porous material such as drywall and carpets that are infested with substantial growth.

Cleaning and restoration
Our technicians clean the restorable material such as furniture, upholstery, and clothing to remedy the growth. They use various disinfecting and cleaning techniques during this process.

Final walkthrough
The remediation process ends with a final walk through to ensure your satisfaction.

Call SERVPRO of Azusa/ Covina at (626) 387-4111 today to talk to one of our mold experts.

To learn more about Irwindale, click here.